Allow yourself to be completely vulnerable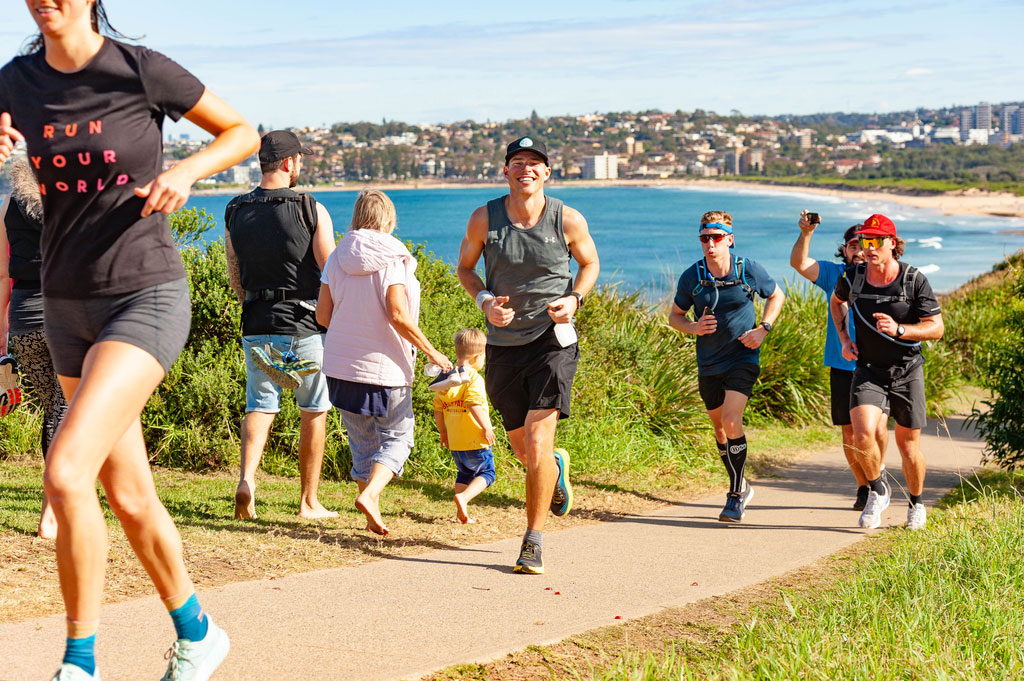 This vulnerability and stepping up gets even harder when you don't have an entire team, staff and 50,000 fans expecting you each and every night at 7pm.
Way harder when it's just you. This is why I like running it's vulnerability and extreme accountability at it's rawest. Same thing with being an Entrepreneur/running a business, you show up day in day out or the ship doesn't set sail.
What is it that drives you? That keeps you going when no one is watching, no bright lights, no support staff. Just you and your decision on whether to step up and make the most of this journey or just sit back and take the more familiar road of hitting that alarm clock and getting back into that all to familiar comfortable bed.
I've been there….. What I learnt about myself was the feeling of hitting that alarm clock sleeping for another hr to wake up and feel like I'm chasing to catch up all day or skipping that workout/ run that has become an instrumental part in my life and priming myself for the day is not worth it. It's the thought of living a day like that again that gets me up quicker than you can blink your eyes.
This is win number 1 of the 100's of decisions you're going to make today. Congrats, now let's move and get to work on your best self. You want to create some momentum with the small wins out the gate, get up , move, fuel, smile, make your bed all create the momentum we need for the big decisions and arming us for whatever life is going to through at us during the day. Now it's time to check your must do's for the day. Take on the biggest uncomfortable one right now it's easy to do all the small no essential tasks vs the big task which we win that one each day our life could start to take a drastically different turn. They say 20% of our tasks produce 80% of the results. So find those big ugly frogs first up as they call it in eat the frog guide to overcoming procrastination.
You don't need to completely know the answer, just start on it and the answer will come this is faith. Most important thing is to start and step up be vulnerable announce to the world your thoughts dreams and believe in what I say I'm going to do I will do.
I received a text couple nights ago from absolutely out of left field. It was from TV personality Andy Reid from the T.V reality show Bondi Rescue and extreme endurance athlete. Text read. Congrats on epic 80km solo Bondi to Manly Ultra, want you to join me on 100km Bondi to Barranjoey Head in 2 weeks along the most world renowned trails and tracks in Australia and the world.
Didn't see that one coming in my made up plan of the next couple years!!! lol!! Wake up call, you never do Trent you know this by now. You set it in motion now you stay open to what comes at you and if it fits in your mission of inspiring athletes and people to be the best version of themselves through continuing to tell my story and showing people we're way more capable of the unthinkable than we thought.
"I'm in" I replied
I had no idea anything about the race and I just committed myself to a 100km after finishing my first 80km ultra literally 3 weeks prior. What the F…. My mind started to fight and kick and scream trying to unleash all these limiting beliefs on me to shake me. You're not recovered, you only just made it through the last one, Why would you put yourself through this again.
Well it comes back to the entire mission from the beginning "This is how I live" No more backing off from stepping out of that comfort zone yet again and allowing myself to be completely vulnerable. Yes, it's all unknown and to make things even better Andy wants to run the first half of the track in the dark. Starting at 3:45am running marathon with a head lamp along the cliffs of Bondi down into rushcutters and into circular quay around the opera house and harbour bridge. Will make for some epic views as we're crossing the bridge with the sun coming up in the background. Guess it's a good thing I just ran that part of the course in the light so I know what to expect and where those turns, stairs and heartbreak hills are louming around corners. As I write this I'm starting to get more excited and it's starting to make more sense of why I'm doing this again.
We have to continue to sharpen that sword and when we find ourselves at that fork in a road deciding whether to go left or right put yourself in a PEAK STATE and follow your heart and cross that line with both feet never looking back!!!
Lets GO!!!!