Daddy why are you going? I don't want you to go.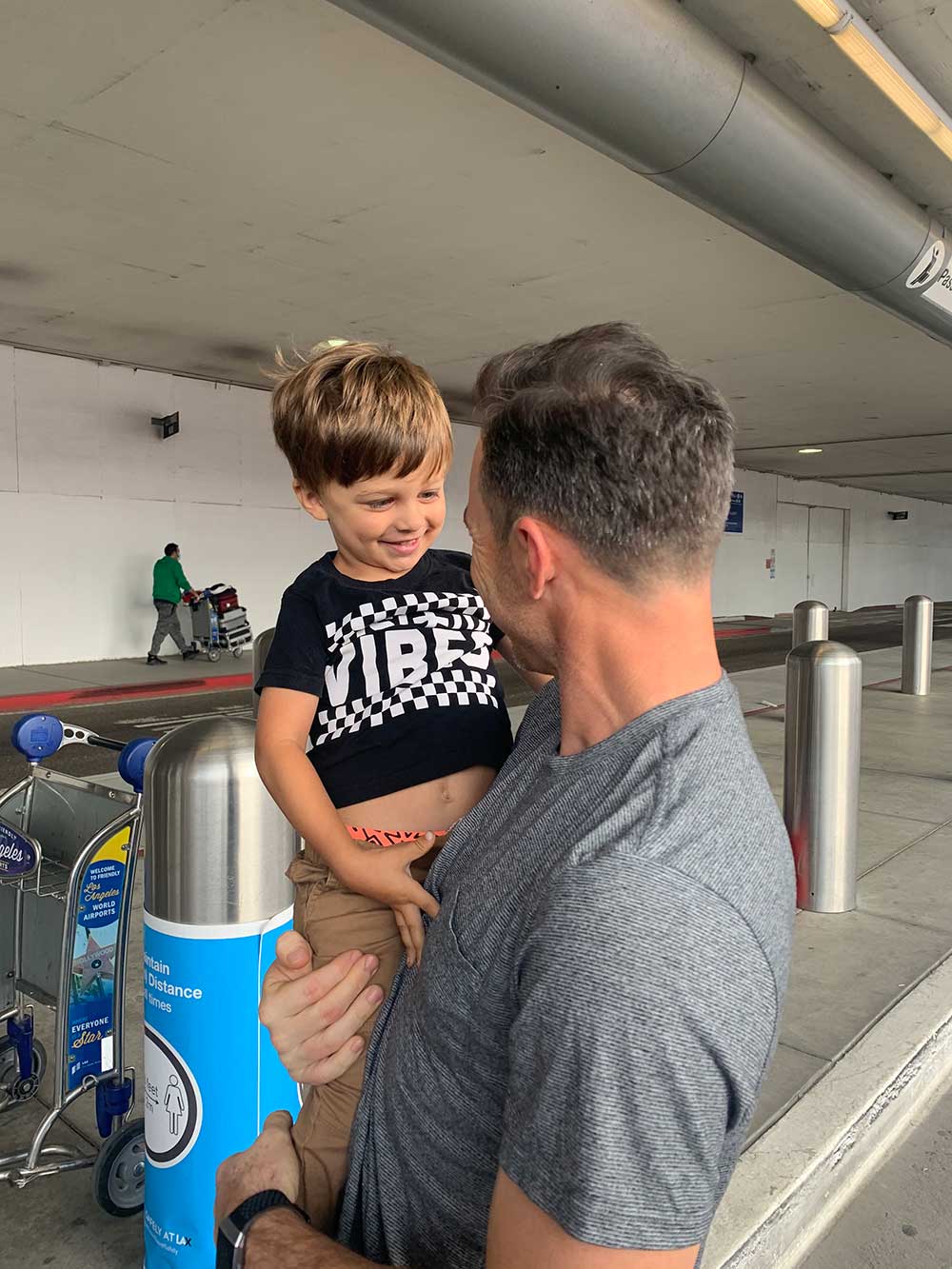 With my heart breaking I began to cry as I sat in my son's tent where we read each night. What happened next I couldn't have anticipated or imagined in a million years. Chase walked over to his bed grabbed one of his favourite lovies (this is our name for his stuffed animals and toys he sleeps with each night) and said "here Daddy you can take my Lovie with you to help you be brave. I absolutely broke down with heartbreak & thought of being away from my little boy but also with the realisation what a huge heart my son has. He was recognising Dad was in pain. He didn't try to fix it, he simply sat with me, gave me a hug and let me know everything was going to be ok, "take my lovie" he repeated.
I look down and there it was his favourite book how to be brave. We describe bravery to our son as doing the things even when we're scared or afraid but we find the courage to step forward and do them anyway.
I had been away from Chase for four months due to Covid and flew back for his 3rd birthday party spending the most amazing month and a half with my son. If you have kids you know that age is so much fun. Their speech is firing, they can tell you what they want, what they like and are turning into their own little humans with personality and traits that constantly we find ourselves questioning where and how did you learn that?
I'd dreaded this day for sooooo long, the day I had to say goodbye again.
It's constant every day, every morning I'm faced with this same little voice etched in my mind "Daddy, I don't want you to go". Even writing this is so hard as he's the most important and dear thing in my life but at the moment to give him the life I want to give him I don't have any choice at the moment but for us to be apart for this short time.
With travel tightening he would have to spend 2 weeks in a hotel room quarantine and on top of that keep a mask on for 14 hr flight. You try keeping a mask on anyone for 14 hrs let alone a 3 yr old. So obviously the decision was made yet again, it would be another month and a half until potentially I can get to see him.
We all face the ups and downs of life. The key is to focus on what we can control. I can choose to sit in this space and focus on the fact that I'm not currently with my son or I can make the decision to dedicate myself to being the best me, father, mentor. son and friend I can be to create a world that I want my son to be in.
We're all faced with this every single day of our lives. We think bravery or a true hero lays only with in the super hero's we see on T.V or social media. You are the super hero in your own story, make the choice to focus on those things you can control and those things outside of your control, even though at the time they may be heartbreaking and tough. Remember, you are doing the best you can. Tell those around you, you love them or you're thinking of them today.
Much love
Trent