Ever Seen a Kangaroo Slide?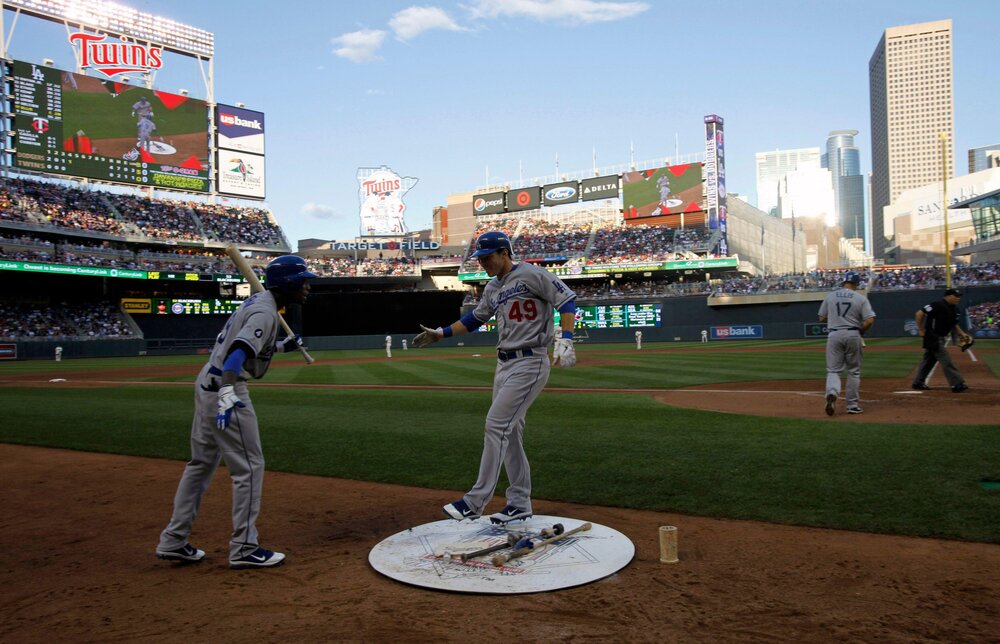 "What the f… just happened" I yelled to myself as my heart rate went through the roof!!!!
"Hey kid, slide next time, make all our jobs easier would you." Said the umpire "hahaha yeah no problem" I tried to reply still in shock trying to process what just happened.
I had been called in to pinch run at 1st base in the 9th inning down by 1, with two outs.
First base coach, Davey Lopes, gave me the green light, and as soon as that front hip started to coil I was gone. Out of the blocks like a jet, I was so caught up in my amazing jump & importance of the bag that I'd forgotten to do the number one golden rule of base stealing, check in. It allows you to see what happening at the plate, maybe hitter swung and drove the ball down the line and you need to keep rolling or whatever may have happened.
As I locked my focus on the bag in front of 50,000 fans at Dodger stadium, I was certain halfway down I had heard the sound of the bat then the fence behind the plate. Each night in that front row is where the majority of the celebrities that are at the game each night sit, including Larry King, Magic Johnson, Pink you name it they're all there.
As I started to pull up and cruise straight into the bag. That's when Orlando Hudson whacked the tag on me. I had just stolen a base in the bottom of the 9th with 2 outs STANDING UP…….STANDING UP, nobody does that or has the balls to even try it, there's way to much at stake.
Because I was safe, no one said anything. Mattingly whispered as we walked up the tunnel "slide next time olch" with a smile on his face.
As I said, because I was safe no one really paid any attention to it. But I knew exactly what was waiting for me on the other side of that botched stolen base attempt if I was called out. Here's your ticket back to AAA. A life of blood, sweat and tears to get to this point and it all came down to a split second.
As I showered, changed and arrived back to the hotel in downtown L.A. I was walking through the lobby and stopped at the hotel bar as I needed to try to calm down after what had happened on the base paths. Bar tender said "hey, nice stolen bag Oeltjen" "Haha yeah thanks, I'll have a double please champion" I replied. All of L.A county had just seen what happened, that's 10 million people not to mention all the people around the world who follow the Dodgers!! Holy shit.
When you're called up to the big leagues you get what's called 10 and 10. Whether you're at home or on the road. That means 10 days meal money which is around $150 dollars a day on top of your regular salary (which the minimum at the moment is $563,000 USD across 7 months season) $80,500/month. As well as 10 days in a hotel or the equivalent of what it would be. All in all when you arrive you get an envelope with close to $5,000 cash in it, just a little welcome to the big leagues. The reason I'm telling you this is as I was still in the hotel meant I was still only within 10 days of getting called up. I wasn't a seasoned vet who'd been there for years or all season I'd only just gotten called up.
Taking a sip and trying to cool off Dee Strange - Gordon, fellow teammate and roommate from AAA stopped and said "Aussie that was some wicked shit tonight, definitely can't say I've ever stolen or thought about stealing a bag standing up in the bigs before".
I smiled and said "Dee, have you ever seen a Kangaroo slide?"
We both burst out in laughter.
I then told him what really happened.