Manny's Been Traded - You're Going Up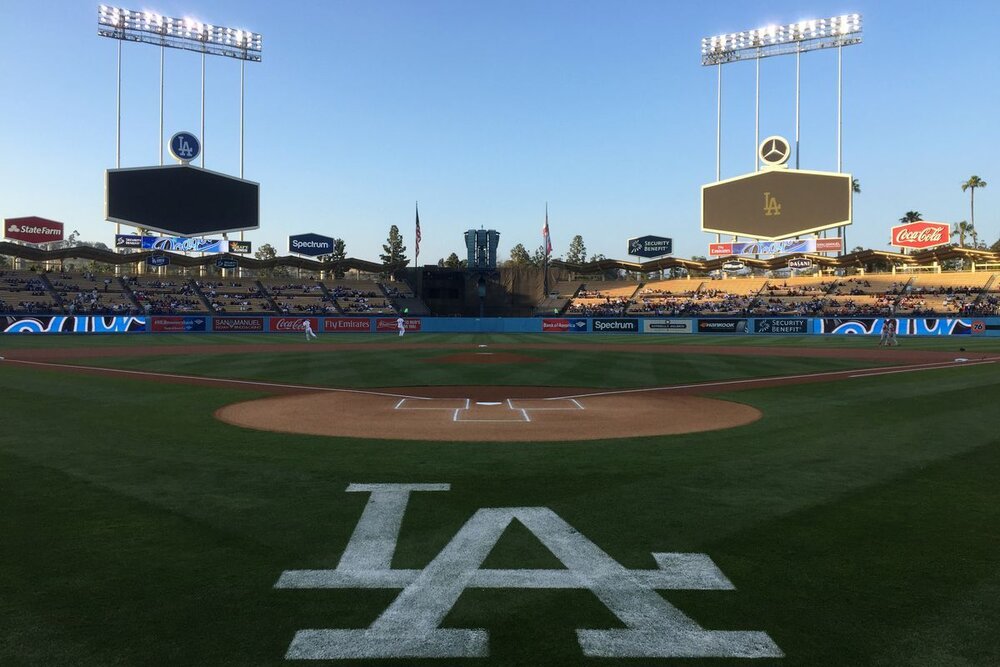 I had signed with the Brewers to start the year & took my out mid-season to become a free agent, signing with the Dodgers shortly after.
Went full circle and was playing in Nashville (AAA for the Brewers which was my team 1st half of the year) was now sitting in the other dugout with Albuquerque AAA for the Dodgers.
Was red hot since joining Dodgers and was pulled from the on-deck circle.
Trent, we've traded Manny you're going back to the Big Leagues
Boom, I'm back was my reaction, yeeees. The clubhouse was out beyond centerfield so I had to walk across the field in between innings with my bats & glove etc. Players from Nashville were calling out "where you going Olch" "I'm going back to the show" I replied with a smile ear to ear. Once I got back to my hotel I packed my bag and had the game on and couldn't wait to join the Los Angeles Dodgers first thing the next day.
As I was watching the game as it went into extra innings and was into the 12th before I decided to call it a night. I woke up grabbed my bags and headed to the airport, as I was checking my phone noticed the game went 15 innings Dodgers won, wow! As I was in line checking into my flight call came in from my AAA manager "got some bad news Olch" "what is it" I replied, "because of the game last night the big club needs to carry an extra pitcher for the time being you'll be the next to go once a spot opens up" my manager said......Crushed, embarrassed, you name it I felt it at that moment. I remember just sitting down for a minute to catch myself took a breath and decided to carry on one foot in front of the other. Got back to the stadium, the manager called me in "Olch I'm so sorry I'm giving you the night off just go back to the hotel". "NO, I'm playing, put me back in the line up" I said as I stood up and walked back out to suit up. Sometimes things are completely out of our control but it's the lens we view things and the people we become from the hard tough love lessons life can and will throw at us.
Was called back up to the Dodgers on September 1st and finished the season hitting.347 with 13hrs, 42 2bs and 28 sb. That night lit a fire inside I would carry with me for the rest of my life.